Knorr's meal boxes have been a success for many years. It is a convenient way to put an internationally inspired meal on the table. Wholesome at the same time, as it is Knorr's mission to make consumers eat vegetable-rich. To stay relevant and surprising Knorr/ Unilever asked Food By Design to help them with an extended concept development, that responds even better to the wishes of new food adventures of younger target groups.
Cities have become real food hotspots in recent years. They are buzzing places full of food creativity. The high density of restaurants, food shops and street food markets offer a great variety of delightful dishes. Contemporary consumers recognize this and love it. They would like to reproduce these special eating experiences at home in an easy way and that is exactly what the concept of 'Food trips' is about. The dazzling taste of a city trip brought together in a compact mealbox. Tasty, easy, healthy and exciting!
The concept is recently introduced to the market and made a good start with promising sales.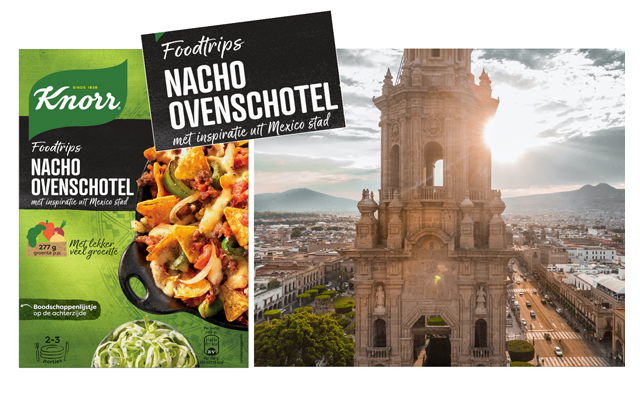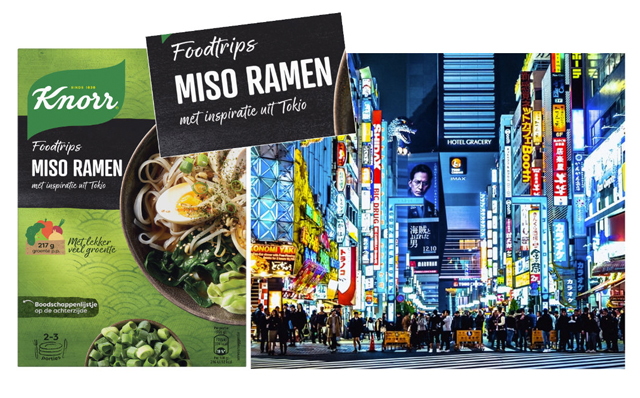 Goal
Concept development for Meal boxes
Client
Knorr, Unilever